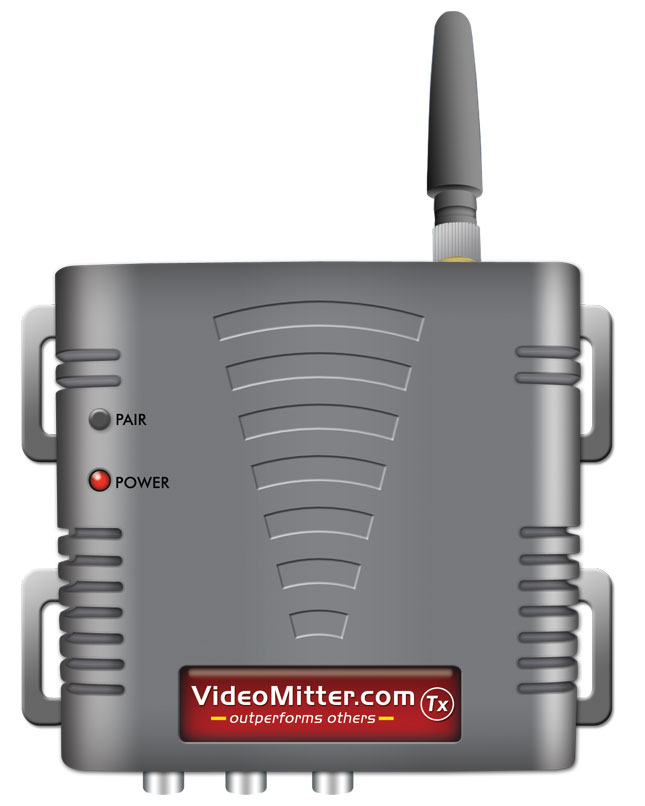 Mk2 VideoMitters Digital Transceivers
Digital Data Transmission

for cleaner, sharper images over longer distances
Privacy Pairing Function

for private video transmission, helping comply with the DPA
Reverse IR Transmission

sends IR signals from receiver to transmitter for remote control
Handshake Routine

2 way reporting for maximum security
Whisper Mode

listens for data at a low power for energy efficiency
The VideoMitters are a breakthrough in the transmission of video signals.
By digitising the video & audio signals, far superior performance can be achieved in transmission distance and received image & audio quality.
The innovative VideoMitters can also transmit IR data in the reverse direction to the transmitted audio and video signals allowing any device that uses a hand held IR remote to be controlled from a different room or location without wires.
Simple, effective and low cost, the VideoMitter is an installer's dream product saving money on cabling and labour with outstanding results.
Compatible with analogue.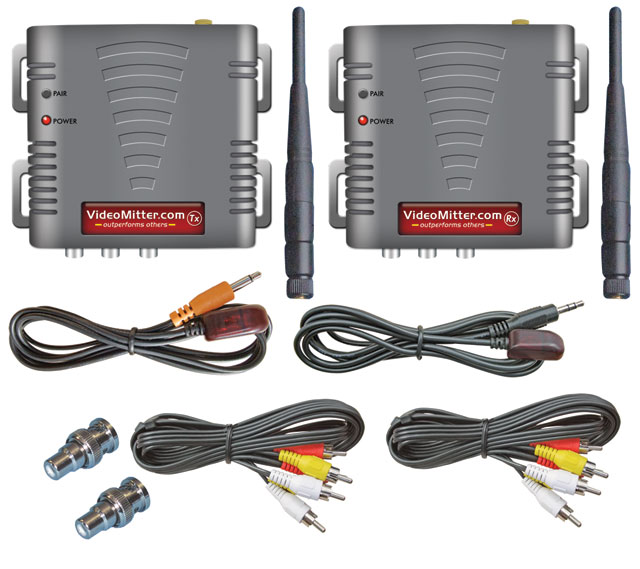 MITKIT: Tx and Rx unit with antennas; x2 Phono-BNC; Converter; x2 AV cables; and x2 IR extension leads
Specification
2.4Ghz Frequency
Up to 20 pairs on 1 site
Auto channel selection
12V DC - Terminal Strip
Current - 200mA
300mA + 12V PSU required
Video Connection - 1x Phono Inputs
Audio Connection - 2x Phono Inputs
IR Socket
Antenna - RP SMA Female
Unit Size-113 x 95 x 25mm
Range - up to 200m clear line of sight, up to 1.2km with extra antennas