Example 6: Watch & control sky in a different room or building without wires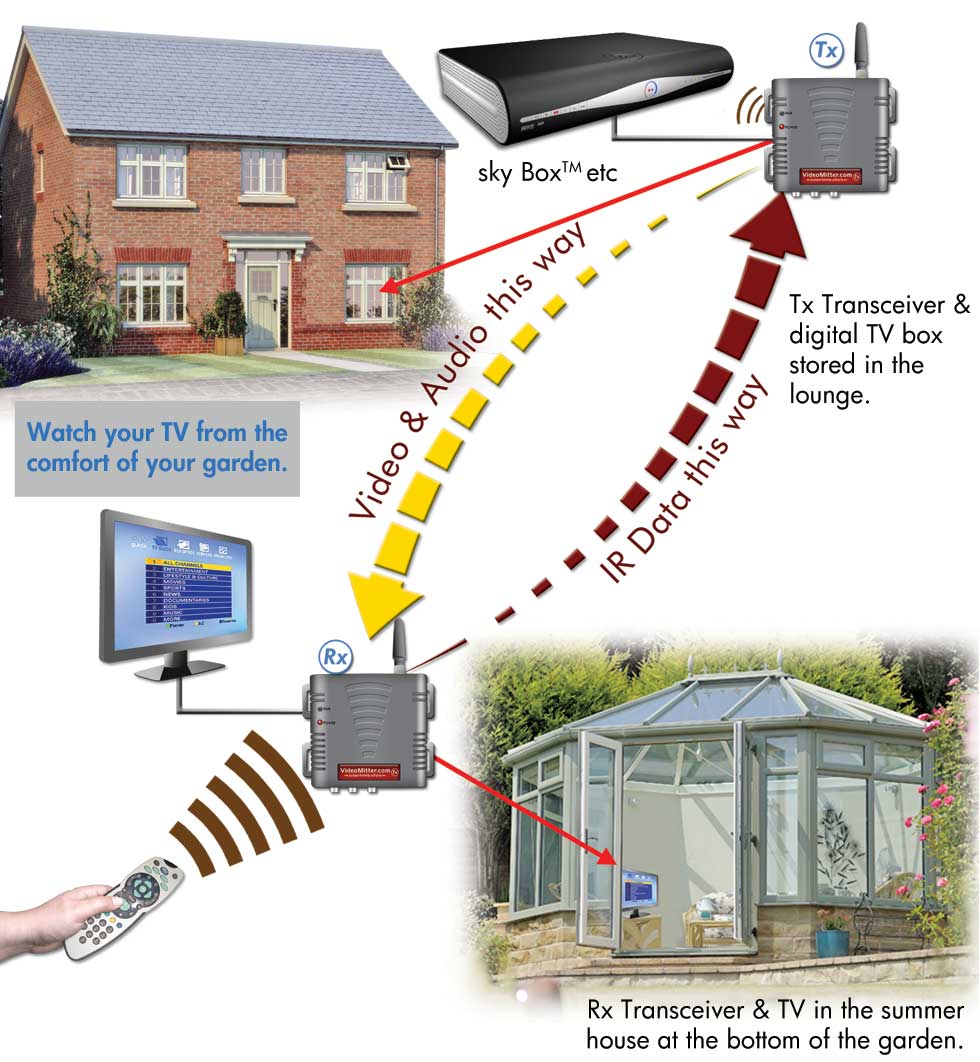 In this solution, the video and audio from the SCART socket on the Sky box are fed into the TX unit, this then transmits the video and audio to the receiver. As the transmission uses a high quality digital process, the picture quality is very good compared to traditional analogue video transmitters (video senders).
The Receiver has a "plug-in" IR module that also allows the unit to send any infra red remote control signals from the Sky remote back to the Sky box in the opposite direction to the video. This means the user can control the Sky box from the remote location.